🎉Learn to Count: This colorful felt toy contains 20 pieces to help your child understand foundational math skills, including counting, number recognition, number bonds, addition and subtraction, doubling, halving and multiplication. Provides children with a fun way to explore number sense and place value.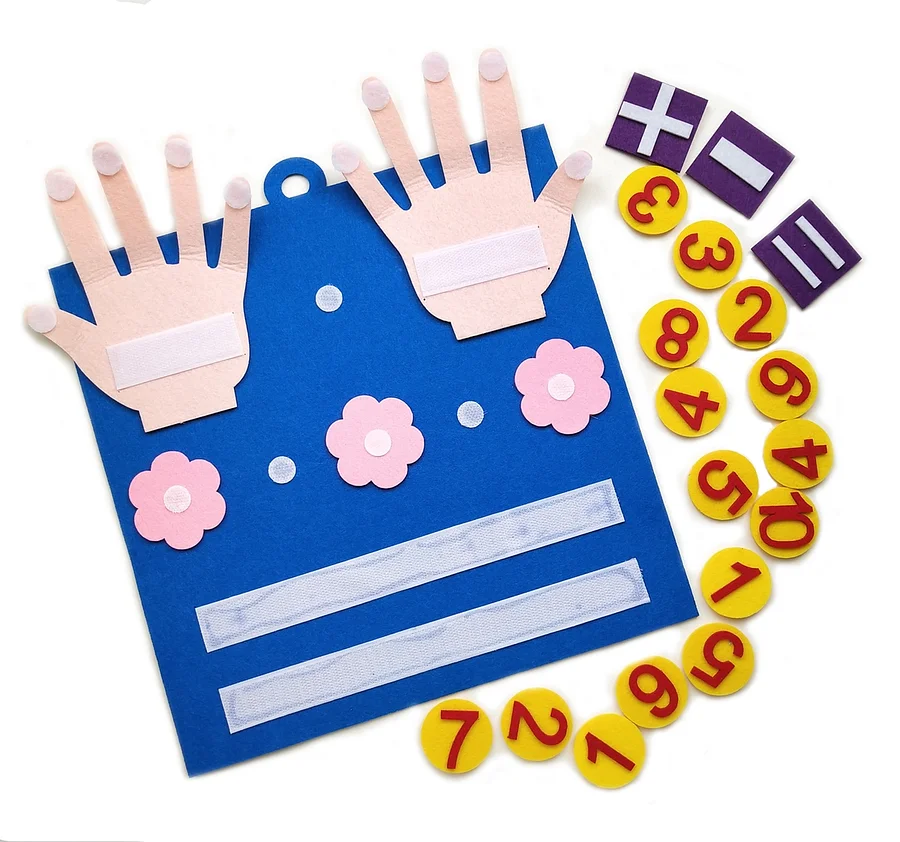 🎋Montessori Toy for Early Education: Cultivate creativity and imagination and promote your toddler's brain development with this engaging toy that helps develop fine motor skills, cognitive abilities, hand-eye coordination, and problem-solving skills. Great toy for Preschool and Kindergarten.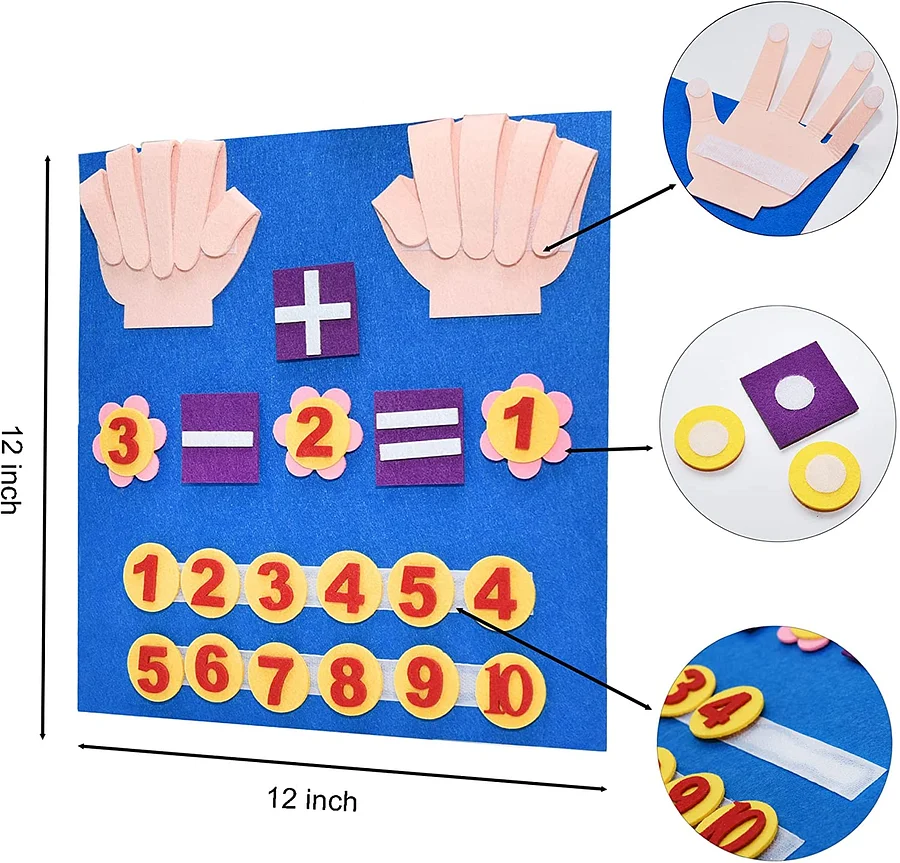 🎊Perfect Size: Perfectly sized for toddler's hands and a great choice as a travel toy. Your child will love the bright colors, soft material, different geometric shapes, and engaging design.
💝Enhance parent-child interaction: A fun way to promote hands-on learning. Designed by a mom whose toddler was getting too much screen time, this toy was developed to encourage hands-on learning, helping toddlers build a foundation for math skills as they practice counting. Perfect toy to help your toddler prepare for preschool and kindergarten.
🎈Durable product: Manufactured from non-toxic, non-flammable felt and velcro material. The toy is wear-resistant and dirt resistant. Recommended for ages 3 years and up.